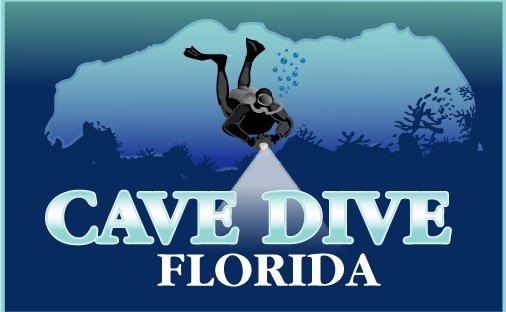 This is a mobile home/trailer on 5 acres of secluded land near Rum Island Park, about 10 minutes from Ginnie Springs for rent. Two bedrooms and two bathrooms with 2 showers, harwood floors, central A/C & heat, large bathtub, with a full kitchen, gas grill and a washer/dryer. This place also features encrypted high speed wireless internet, satellite television with a 32 inch color television, local and long distance telephone service. There is parking for two vehicles under a garage. This is located 3/10 of a mile from Rum Island Park where there is a nice spring for swimming, fishing and a boat launch all on the Santa Fe River.
The garage has ample space for hanging out dive gear for drying in addition to parking your car.
This place is optimal for 2-4 people and can accomodate up to 6 people.
Rate is $65/night single occupancy - add $10/night for each additional person.
Kitchen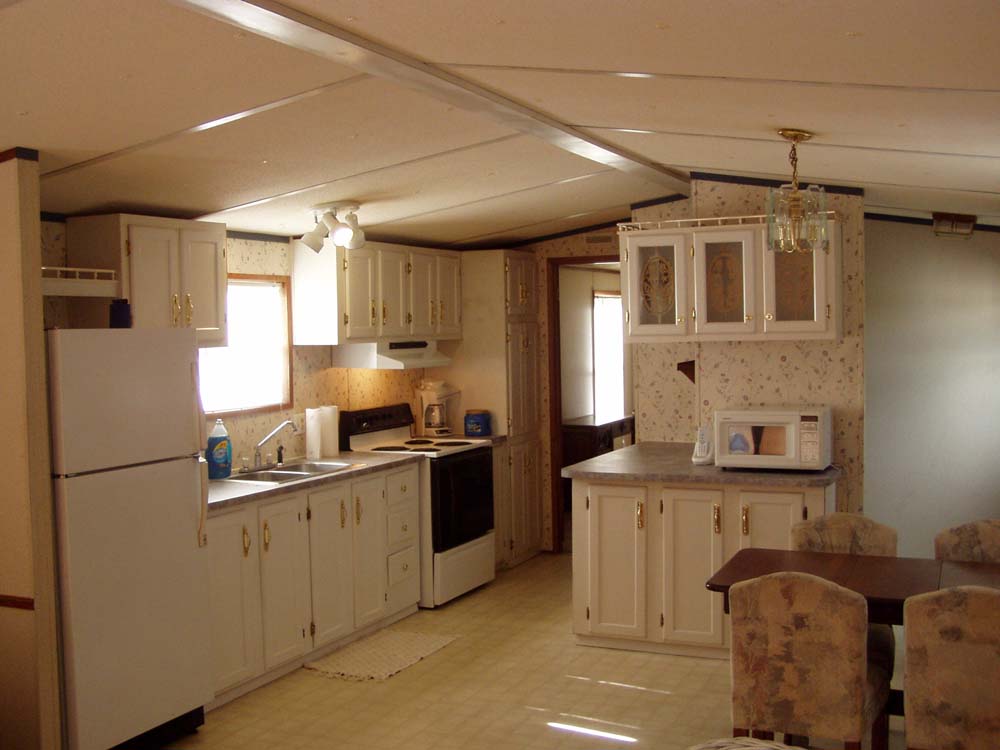 Master Bedroom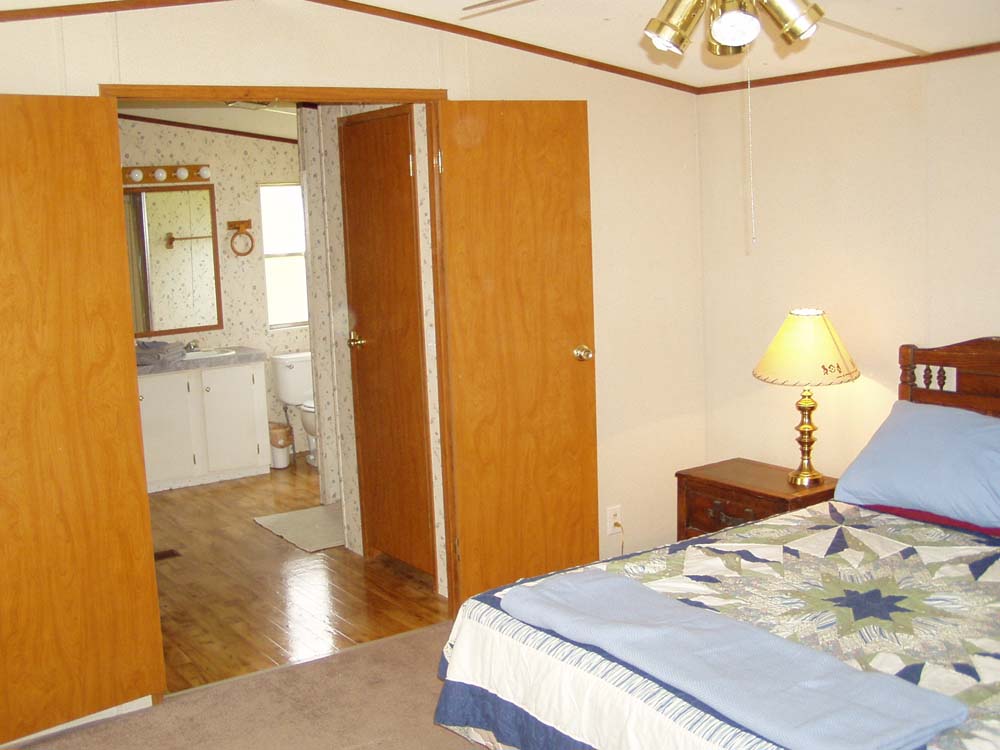 Living Room & Dining Room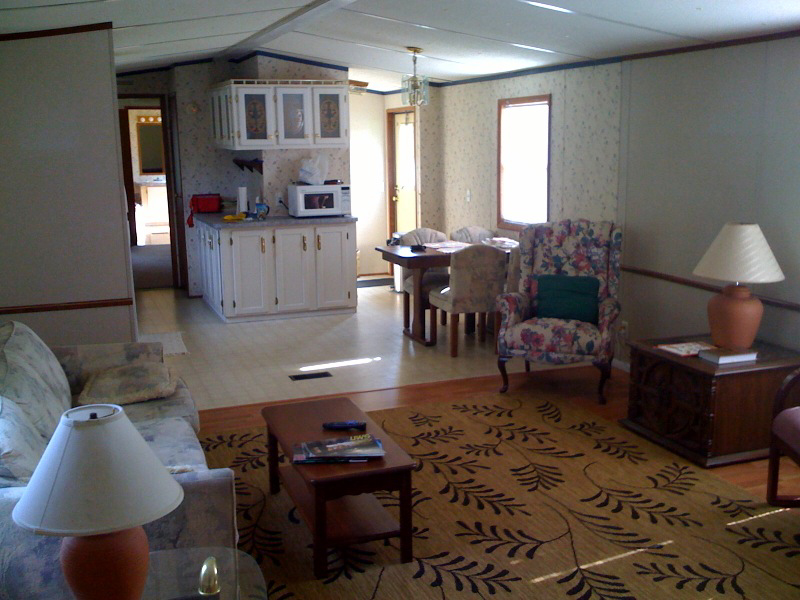 Call Jim Wyatt at 352-363-0013 to reserve this place for your stay.

Also look at:
Small Apartment at Hotel California

Other Lodging Options in the area shown below
---
See Bill Rennakers' trailers in the Peacock Springs/Luraville, FL area
---
Cave Country Lodging is a very nice place owned by cave divers
---
Divers Rental in O'Brien-Ten Minutes from Little River. I have not seen this place and have not talked to anyone who has stayed there. The owner seems like a nice guy
Call Patrick at 386-362-2885 to make reservations.
Divers Den cottage is near Ginnie Springs you can see it at THIS LINK
Nice house in High Springs very close to Cave Country Dive Shop
Call Michael Melanson 904-613-9101 for details

---
High Springs Country Inn

This is an all time favorite for cave divers.
---
This cottage is very nice and closeby to Ginnie Springs, High Springs and Cave Excursions East
---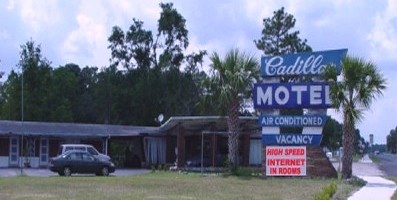 ---
Private home near Madison Blue Springs
Contact: Ruth & John Ploegert
15775 36th Trail
Live Oak, Fl 32060
386 842 2006 or jcp1@windstream.net

---
---