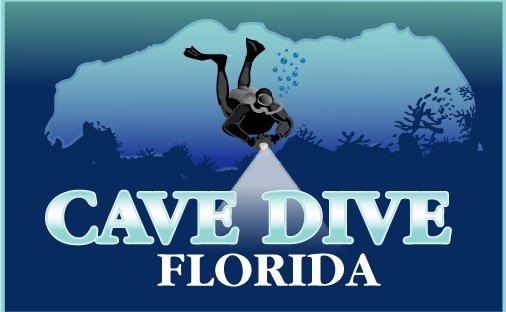 What You Will Learn In My Cave Classes
Cave Classes Require A HUGE Investment of Time And Money. In This Article I Will Explain To You Why It Is Worth Every Minute And Every Penny.
You Will Learn A New Way Of Thinking About Your Diving
60% Mental - 40% Physical
It is a long held philosophy that cave diving is 60% mental and 40% physical. While you do have to be able to carry all the gear, walk up and down steps with all that gear and swim around with that gear against sometimes very high flow that is only 40% of the game. The other 60% is you being able to "think" about NOW and think about 1, 2 and 15 minutes ahead of now, and further. Being able to anticipate is critical, but you must know what variables exist that you use in your mind to properly anticipate what is next. You will learn how to do this type "critical thinking" in my cave classes. You will build a foundational mindset to carry with you forward to help you perform critical thinking and anticipation of real world cave diving issues.
From where I sit the thinking issues described above and a proper attitude toward the activity are every bit as important as having the right equipment. The remainder of the things you will learn are academics and motor skills that are best mastered through repetition which we will do in the class.
In this day of political correctness people are afraid to speak their mind. In the cave diver world it is imperative that we speak our mind about things cave diver related. We need to be honest with our students and team mates. Constructive criticism and analysis plays a key role in team building. If a diver makes a mistake during a dive, or if a procedure could have been done better it must be discussed. We do not need to beat each other up, but we must discuss it. It makes us better divers.
Self Honesty is another key factor and is part of a healthy attitude. We must be completely honest with ourselves and our cave diving team mates.
Some of The Academics Are Identified Below
The Cave Environment, Cave Formation, and Hazards of Cave Diving
Accident Analysis
Cave Conservation and Landowner Relations
Cave Diving Equipment and Configuration
Cave Dive Planning, Gas Management and Gas Matching
Cave Diving Skills and Techniques
Preventing and Coping with Problems and Emergencies
The Psychology of Cave Diving to Include Task Loading, Panic and Perceptual Narrowing
Physiology; Including Decompression
Some of The In-Water Skills Are Shown Below - Mastery of these skills is required.
Mastery is Defined As Being Able to Repeat a Skill on Demand, Repeatedly, without Significant Error and without Undue Stress
Deploying And Retrieving Reels Effectively
Following Guidelines in Simulated Zero Visibility while Gas Sharing
Proper Propulsion/ Anti-Silting Techniques
Locating a Lost Line and Lost Buddy
Dealing with a Primary Light Failure
Light and Hand Signals
Mainline and Complex Navigation
Navigational Marker Usage
Loss of Visibility, Jammed Reels

This video shows you how much control you will have after you complete a cave diving course from me.

Jim@cavediveflorida.com
Call or text Jim at 352-363-0013