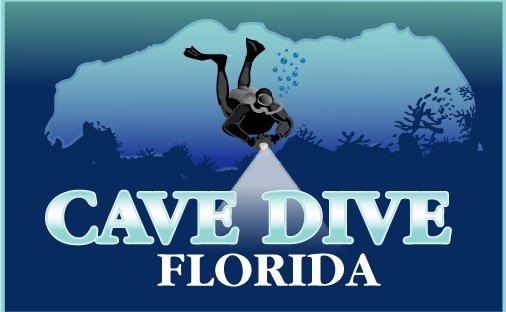 Gear For Cave
Fins, not split fins, not full pocket fins.
Wet or dry suit, with hood, mask. Wet suits mimimum 5 mil. Water Temp is 68-72 degrees F
Double tanks, side or backmount. Steel preferred, minimum LP 85's.
Proper backplate/wing/harness if diving backmount. Adequate lift is key.
Proper sidemount harness/air cell if diving sidemount.
Primary light with minimum 2.5 hour burntime, two backup lights configured properly with clips.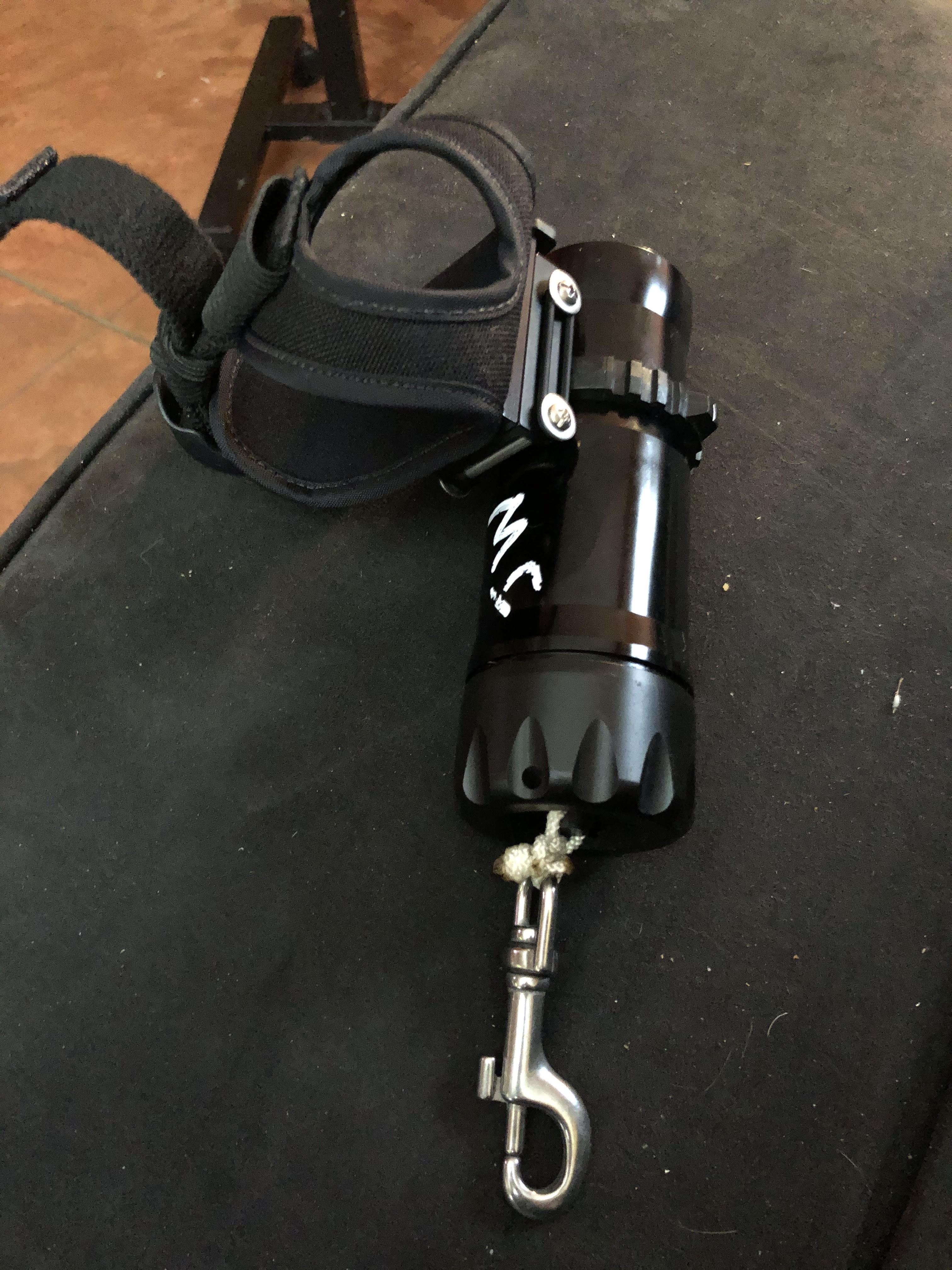 The clip shown above should be on any gear you stow. Lights, backup lights, wet notes, long hose regulator.
Two line cutting devices.
Line arrows and non-directional markers/cookies Properly marked and stowed.
Dive computer. Shearwater in Tec-Mode preferred.
Two high performance regulators, DIN, one with seven foot hose with a clip. Backup with a necklace. No yoke regulators.
One primary reel per team, 2 safety reels per diver and a variety of jump/gap reels/spools. properly marked.
For full cave or any specialty AL 40 for Oxygen with Oxygen clean regulator.
No gloves, no helmets.
Call me for a more definitive/comprehensive list.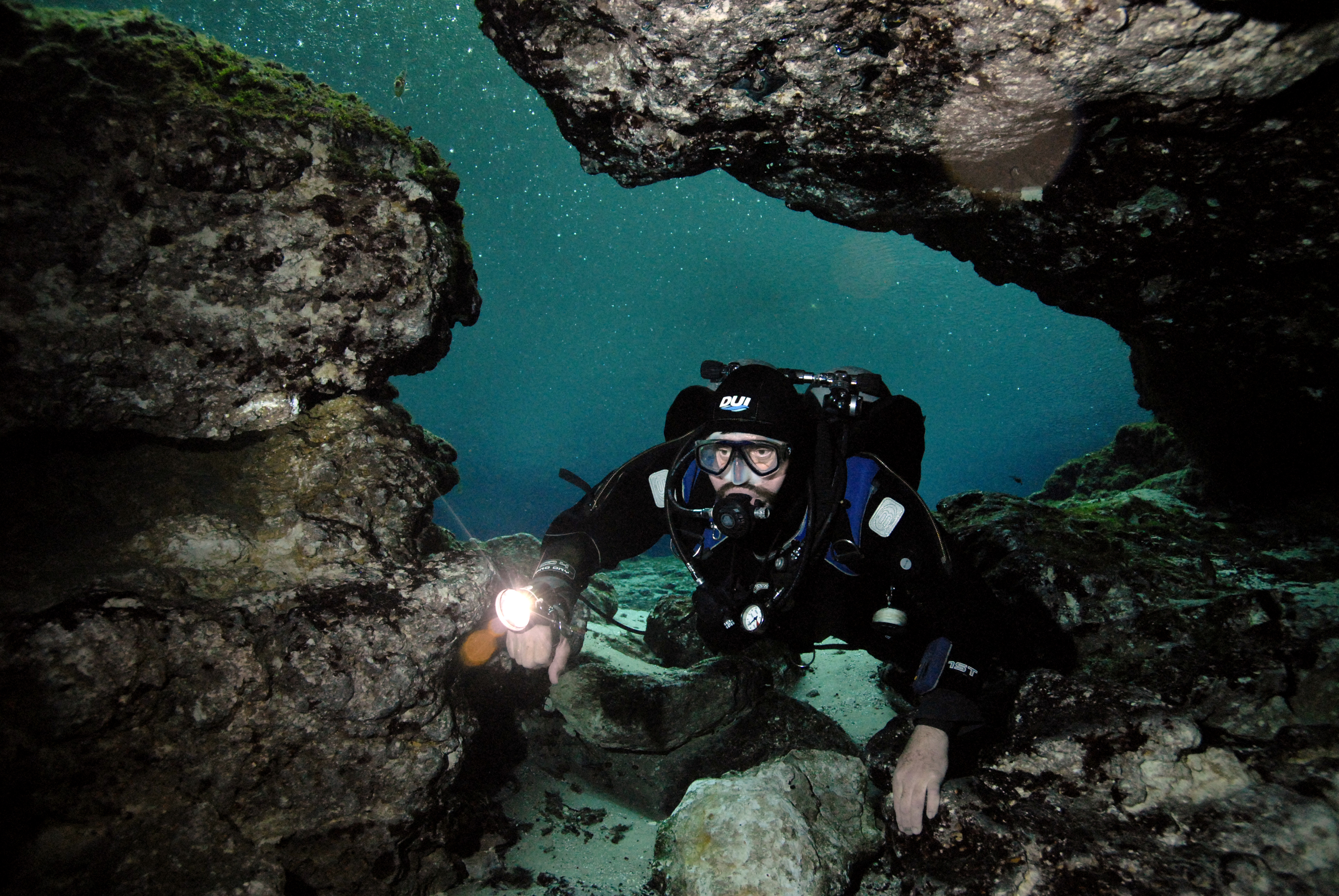 ---

Jim@cavediveflorida.com
Call or text Jim at 352-363-0013