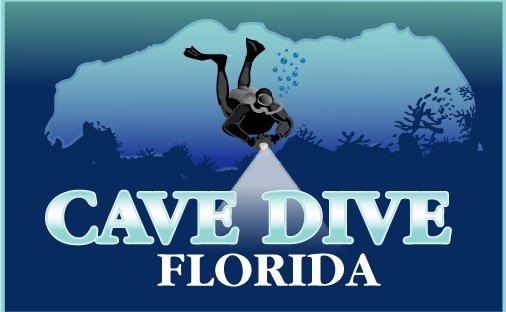 Cavern Diver Course
Cavern diver classes are held over 2 days and a minimum of 4 dives is needed to complete the coursework.
Prerequisites
Open Water Certification.
Minimum age 16, with signed parental consent.
Classroom Work-Minimum 4 hours to cover the listed topics:
Definition & purpose of safe cavern diving.
Review medical aspects of diving.
Review decompression tables.
Proper use of dive computers - how to & how not to use them.
The cavern environment.
Buoyancy control & proper body/attitude positioning.
Cavern diving techniques.
Communications.
Accident analysis.
Psychological aspects of cavern diving. (stress, attitude, awareness, reaction to stress in self and others).
Equipment & equipment configurations.
Lines & line technique.
Dive planning & gas management.
Emergency prevention & procedures.
LAND DRILLS
Proper use of guidelines & reels.
Techniques in following guide lines.
Touch contact procedures.
Open Water Skills
One open water seesion will be done to practice the skills listed below.
Use of guidelines.
Following line with blacked out mask or loss of visibility.

Repeat sharing air, first with vision and then eyes closed.
Touch contact.
Following a line without a mask.

Use of reel
Various finning techniques-flutter, frog,
CAVERN DIVES
Minimum of 4 cavern dives conducted in 2 or more cavern zones.
All dives include:

Pre-dive briefing.
Bubble check.
"S" drill.
Dive team skill evaluation.
Post dive critique.

Exercises to include:

Touch contact, use of reel and guideline, air sharing, and equipment matching.
Proper finning & propulsion techniques.
Proper use of BC, body positioning & buoyancy control
Communications with lights & hand signals.
Familiarzation with cavern zone.
3 minute safety stop on all dives.
The 4 dive minimum is a MINIMUM. In order to ensure you are trained properly & ready to be certified as a cavern diver I may require you to do more dives. There will be additional fees for additional training dives.
Equipment needed for the class
Mask, low volume preferred
Power fins with straps taped, spring straps preferred.
72 cubic foot cylinder, minimum. Cylinder with dual valve orifice preferred.
Single hose regulator with octopus as alternate air source & an SPG.
Wet or dry suit.
BCD with power inflator.
Submersible dive tables or computer.
Knife or line cutter.
Slate & pencil.
Watch and depth gauge if no computer is being used.
Weight system (If needed) approved by the instructor.
2 dive lights minimum.
One safety reel per diver.
One primary reel per team.
Certification Requirements
Perform all skills listed.
Perform the minimum # of dives.
Maintain appropriate awareness of safety procedures and protection of the cavern zone. An improper attitude may constitute grounds for denying certification, regardless of proficency.
Pass a written exam with a minimum score of 80%.
Call Jim at 353-363-0013

E-mail Jim@cavediveflorida.com