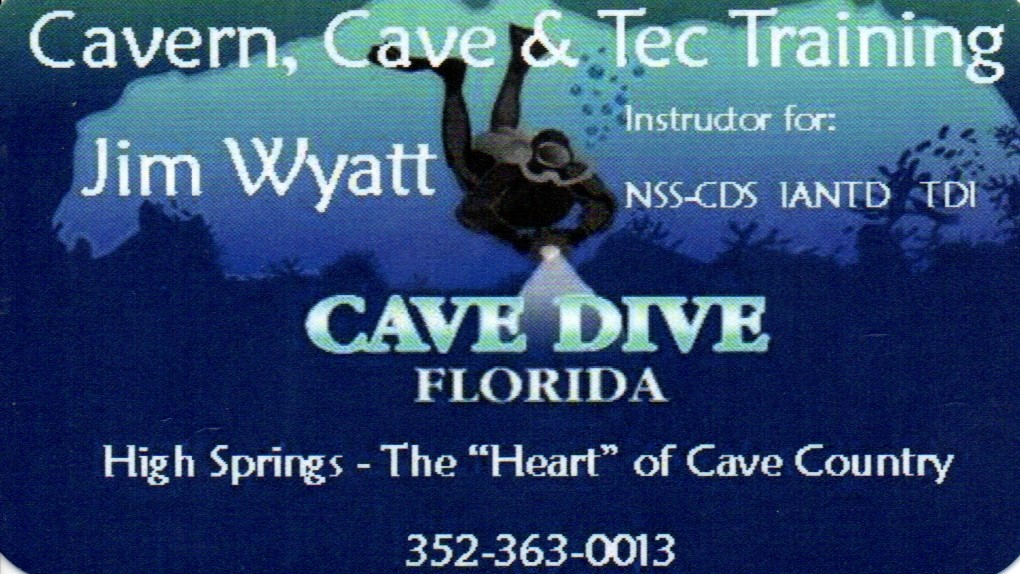 DPV Cave Course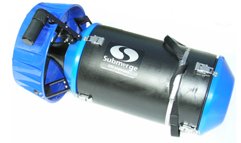 Purpose
This Program is designed to provide advanced training in cave diving skills to the experienced, certified, responsible cave diver who wishes to conduct dives that warrant DPV use and techniques.
Expose cave divers to conservation concerns and ethical responsibilities that present themselves during DPV uses either for extended penetration, touring, or exploration.
Prerequisites
Must be certified as a Cave Diver.
Must be a minimum of 18 years old.
Have a minimum of 50 logged non training cave dives
We will talk about and practice
Cave conversation
Demonstrate perfection of buoyancy and trim while diving using a DPV.
Towing procedures
We will conduct at least three DPV cave dives
Swimming with the scooter efficiently using proper kicks
Installing a temporary guideline from a safe exit point
Matching speed with your dive buddy
Dropping and recovering the scooter in the cave to avoid cave impact
Installing jumps
On at least one occasion an out of gas drill will be performed.
Exit the cave during a simulated zero visibility situation while avoiding entanglement or loss of the guideline and maintain team touch contact.
While using DPVs perform at least 2 towing methods, at least one of which is while sharing air.
Simulate a failure of all DPVs in team and swim the units out of the cave.
SAC rates and distance/time calculations.
We will gather data regarding your SAC rate and the teams' speed and practice/plan dead reckoning into the cave so as to plan dives.


You may wonder why the price is not set like the other classes are set. The fees for this class vary with the past experience of the diver. If the diver has never piloted a DPV at all it will take a lot longer for us to get the diver up to speed with thre DPV than it would, say someone who has been riding DPV's for years and simply needs the new skills required for cave diving with the DPV. Training standards require a minimum of 3 training dives. I have found it takes several more unless the diver is very experienced with the DPV when s/he shows up for class.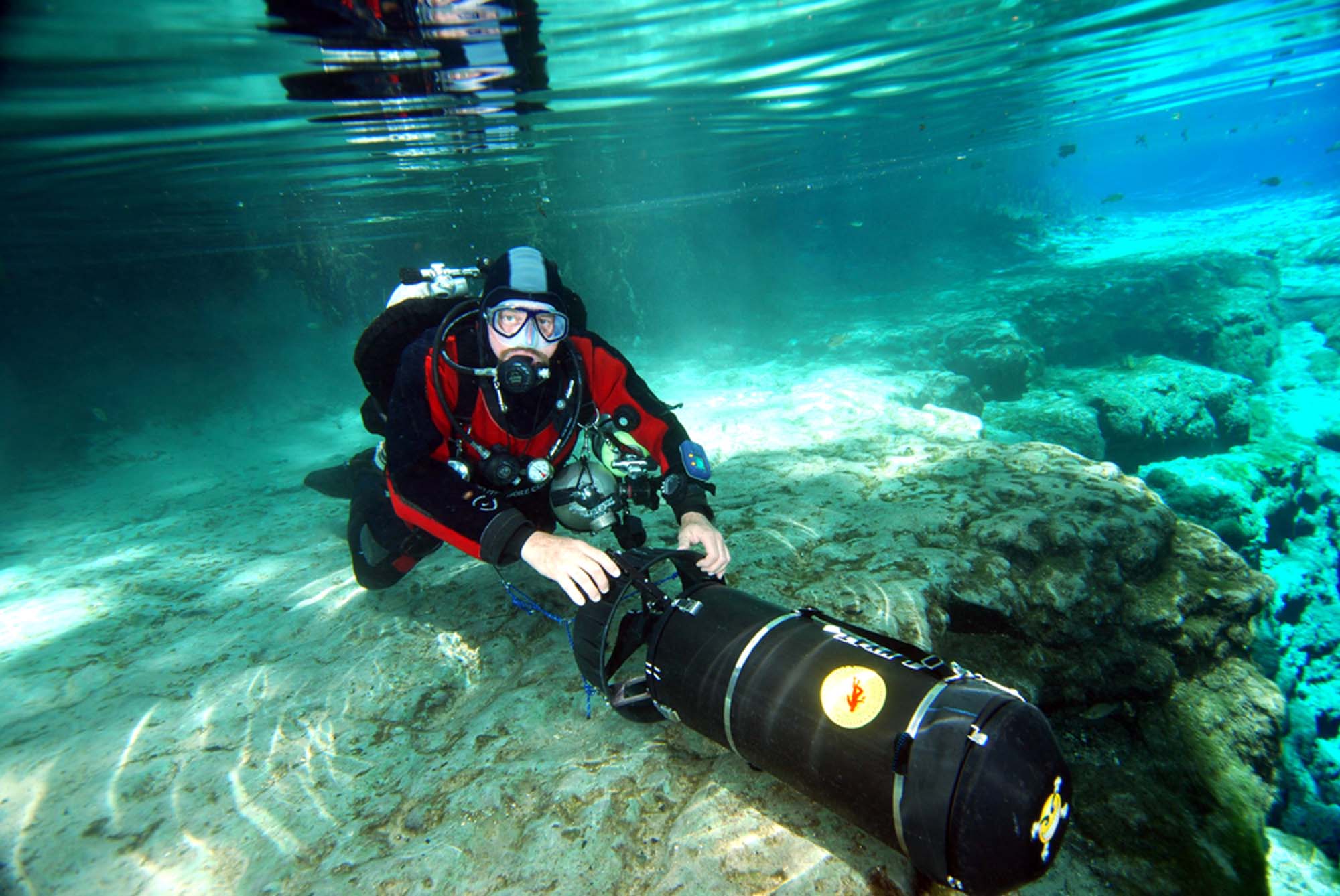 ---

Jim@cavediveflorida.com
Text Jim at 352-363-0013